Hair Cut
Cut to your liking and will style with a finishing product. We then give you a hot lather shave on the back of your neck and finish with our house astringent.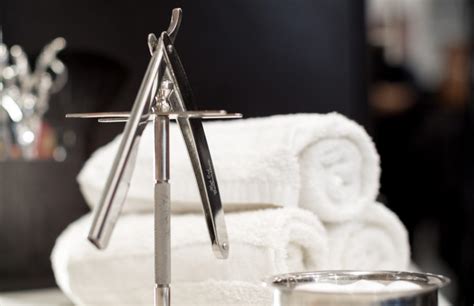 Hot Towel Shave
Experience luxury and go back to when a shave was the traditional staple of a barbershop. We start you off with a hot lather and hot towel to get the steam going and then finish with a cold towel infused with our house astringent.
Beard Trim
A beard is a beautiful thing and we will help you keep it looking great. We will line it up with a razor and use the clippers to clean it up. Finally we will apply some oil to keep it soft.
KEEPERS OF THE BEARD REJOICE!
Shape Up
This service is primarily for our black clients as it involves cutting along the natural hairline to make it straight. It is also called a Line Up or Edge Up.